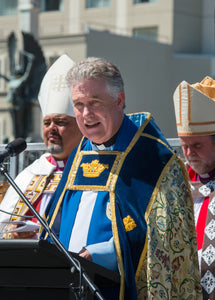 Welcome to the Christchurch Transitional Cathedral. Welcome to the Christchurch Transitional Cathedral. Come on in to visit, to pray, or join in with uplifting worship. When you arrive at the Transitional Cathedral, you will find a crib scene depicting the new-born Christ and the Holy Family, which will now also show the arrival of the Magi, who, guided by a star, come with their gifts of gold, frankincense and myrrh. This is the second part of the story of Jesus' birth that is celebrated at Epiphany. While on Christmas Day the Church celebrates God's humble entrance into human life as...
---
7.00pm - The traditional service of Advent Readings and Carols with music by the Cathedral Choir
---
• Events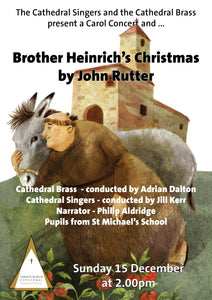 SUNDAY 15 DECEMBER AT 2.00PM The Cathedral Singers and Cathedral Brass present a Christmas Concert including John Rutter's Brother Heinrich's Christmas. This fable is about Heinrich Suso, a 14th-centuryDominican Abbot, who according to legend, notated the carol In dulci jubillo after it had been sung to him by a band of angels; he is unexpectedly aided to finish it by Sigismund, his donkey.
---
The Cathedral Choir is currently auditioning for choristers!  If you know someone currently in Years 3-6, please do contact the Director of Music, Dr John Linker for details. Contact A copy of our Choir Brochure can be downloaded HERE.
---
• venue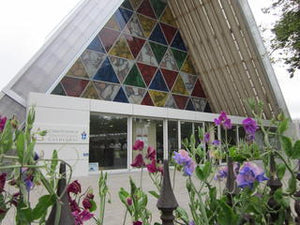 Cathedrals usually stand as enduring monuments to human skill and inventiveness, and magnificent pointers to the presence of God among us. Their websites will tell you how they are the oldest, the largest, the tallest or the most significant of their kind.ChristChurch Cathedral is slightly different. The original Cathedral was badly damaged in the Christchurch earthquake in February 2011. We are operating from our new temporary home, the Transitional Cathedral in Latimer Square, Christchurch. It is the world's only cathedral made substantially of cardboard.This web site aims to tell you something about who we are and what we stand for....